Thank you to all the Scorpions that participated in Unity Day yesterday. Proud to see people coming together to bring awareness to anti-bullying and unity. #UnityDay #StopBullying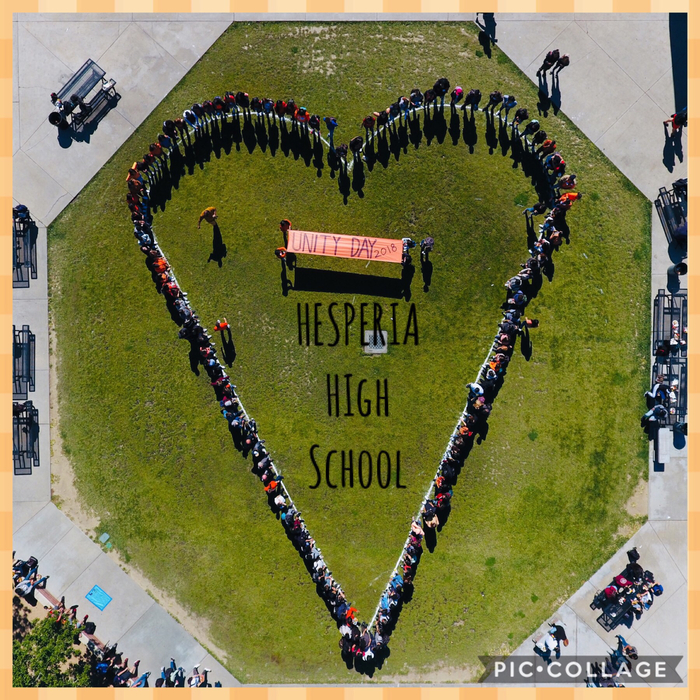 Tomorrow, Wed., 10.24 is Unity Day! You are invited to be united together against bullying, and united for kindness, acceptance and inclusion by wearing orange. #UnityDay2018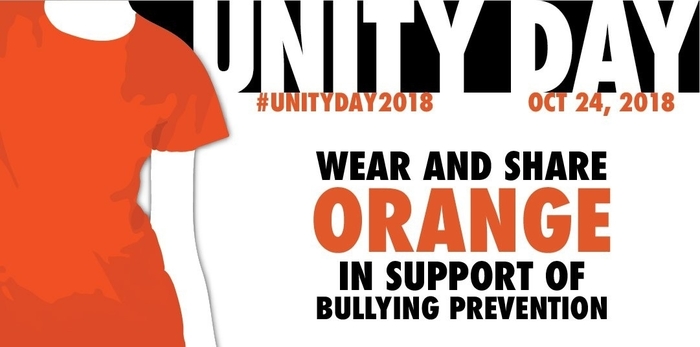 Future Scorpion Cheerleaders on the field tonight. Great job minis!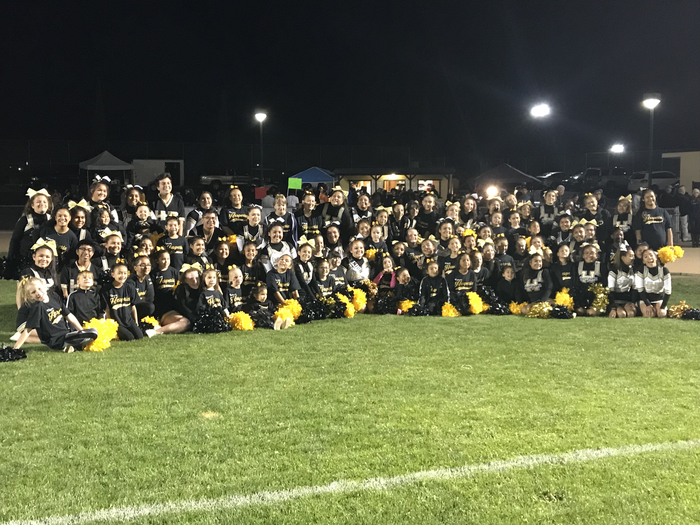 Scorpion Families - Quarter 1 Report Cards are being mailed home. When they arrive, please take a moment to review your students' grades with them. Have a great day.

Quarter 1 report cards have been mailed home. Please continue to check Infinite Campus. If you need log in information for Infinite Campus please contact the counseling office.

🔒 game=Good Guys🦂🦂🦂!!! Now let's go get that 🔑 Friday night, 7pm at Sultana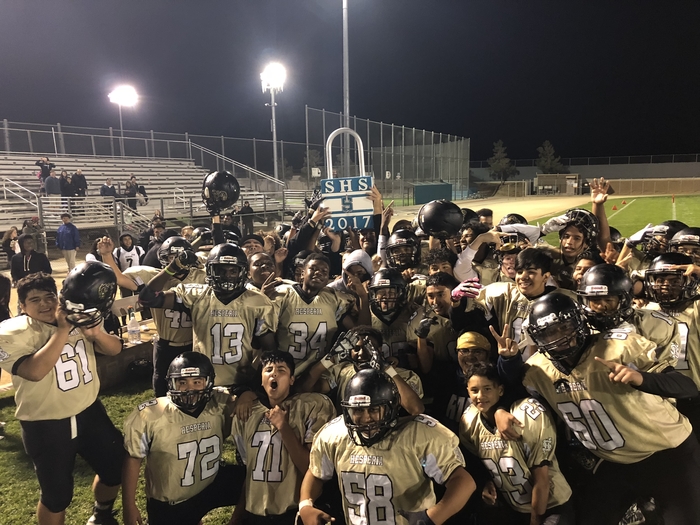 HHS Seniors and families. Reminder that Jostens will be in the HHS library today after school until 7pm taking orders for graduation caps/gowns. They will also be taking orders for graduation announcements, senior apparel and class rings. #classof2019

The ongoing investigation at Victor Valley College has no impact on Hesperia High School. HHS is safe and secure with classes carrying on like normal.

Volleyball game one, 25-16 over the Sultans! 🏐

Senior Assembly tomorrow,9/28, at lunch in the gym. Information about cap/gown and senior packages. Class ring will be raffled to a senior in attendance.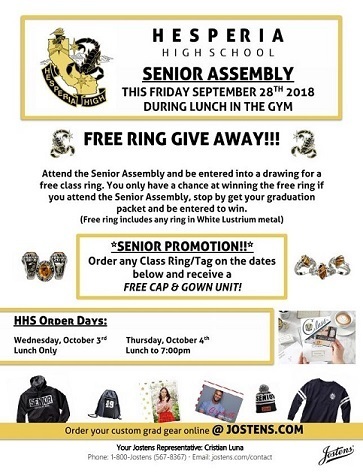 HHS Students: Make up pictures tomorrow, 9/27. Freshmen-1st, Soph-2nd, Juniors-3rd, Seniors-4th.

Happy Character Day! Proud to see Scorpions pledging to be people of character. Simple acts...a smile 😀, holding the door for someone, picking up trash can go along way. Let's all work to make the 🌎 a better place. #characterday @cityofhesperia @VVDailyPress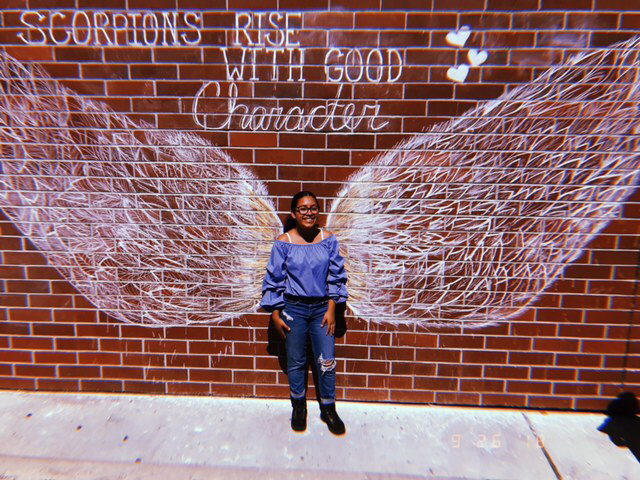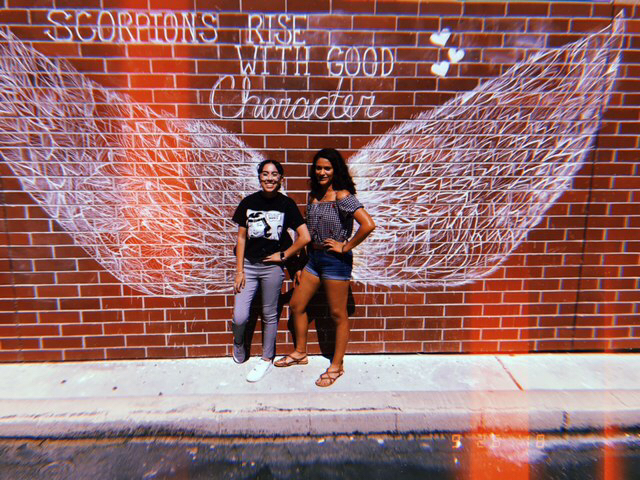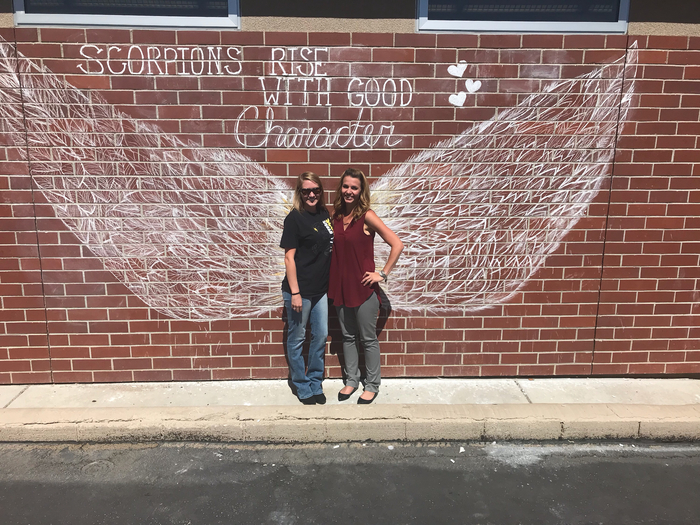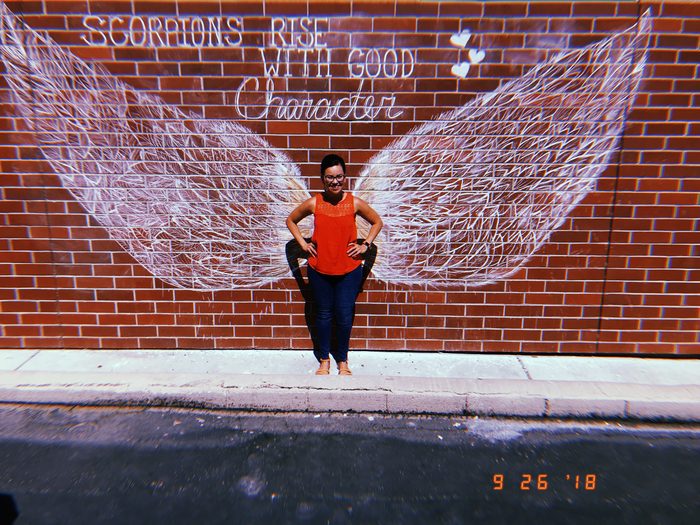 Scorpion teachers, working together to create PBL(Project Based Learning) opportunities for our students. Relevant assignments, real world skills, amazing projects for students! #Striving4Excellence #ImpacttheFutureHUSD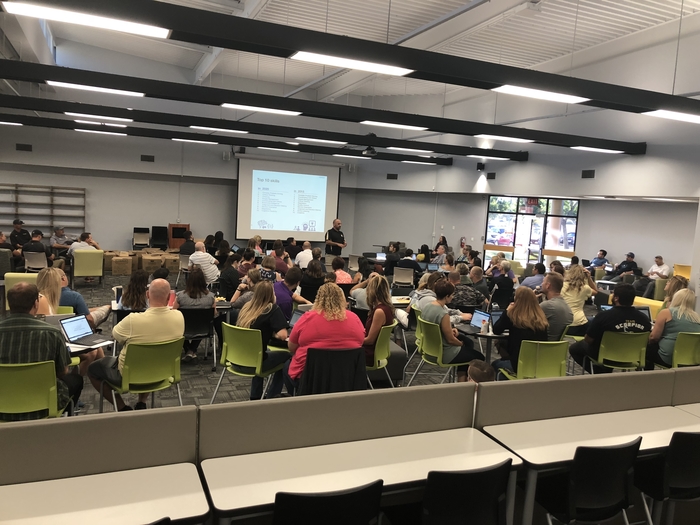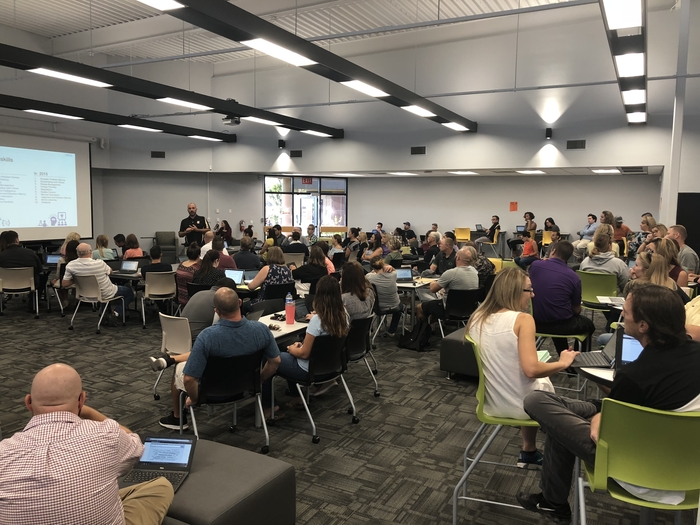 Financial Aid Night

HHS Financial Aid Night will be tomorrow, 9/25, from 6:00-7:30pm in the cafeteria for English presentation and library for Spanish presentation. Free pizza from 5:30-6:00pm.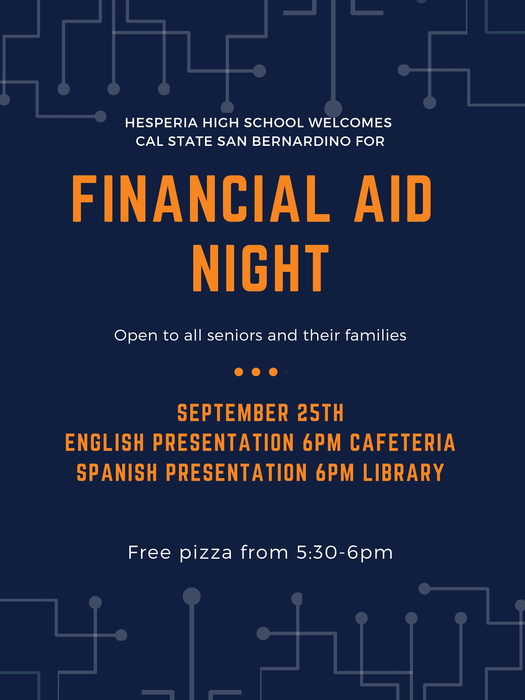 Homecoming dance tonight, 7-11pm. Tickets $35 at the door, cash only.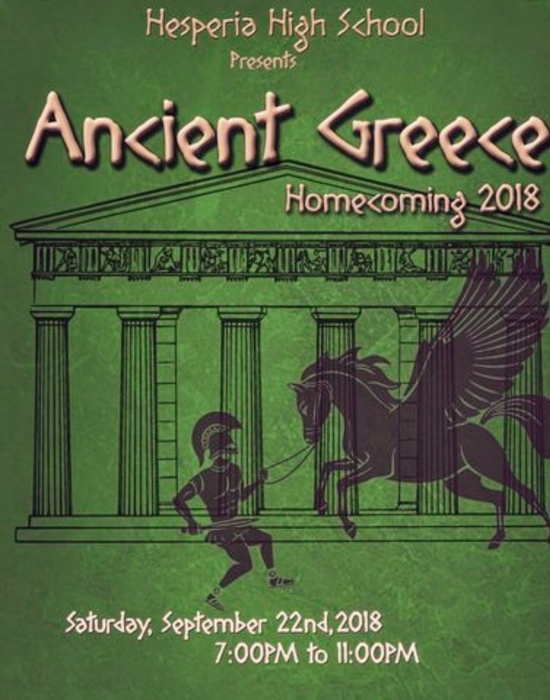 Final score 🏈 Hesperia-38 Chino-13 Celebrating Homecoming with a W! Next up, Homecoming Dance tomorrow night. Tickets available at the door. 🤴🏽👸🏼

Congratulations to the 2018 Homecoming King and Queen-Manuel Bowen 🤴🏽and Alex Bentley👸🏼

Homecoming Game Halftime 🦂-31 Chino-7 Let's go Scorpions!!! @eatyourreedies @DPSports

Amazing pep rally today. Getting hyped for tonight's homecoming game and tomorrow's dance. All current and former Scorpions are invited to the game. Rise up Scorpion Country! #BlackandGold @cityofhesperia