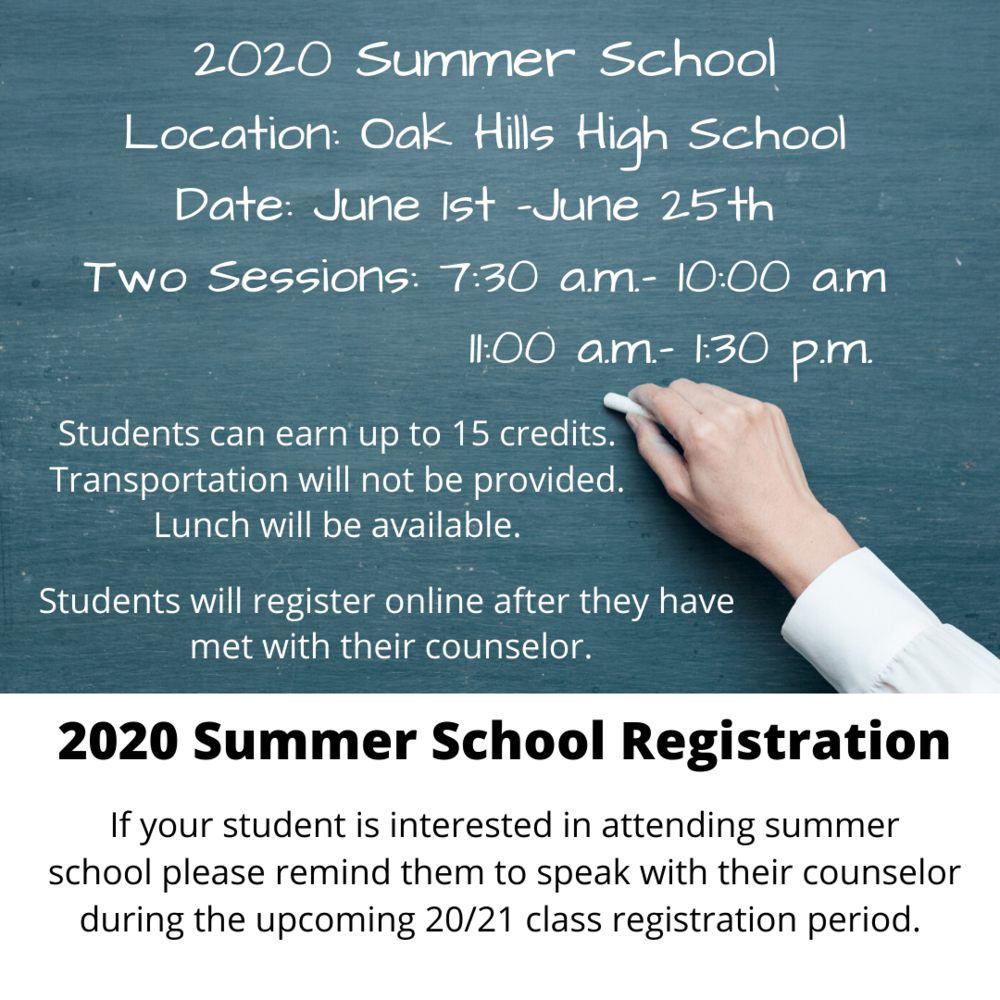 2020 Summer School Information
Hesperia High School Counseling Dept.
Friday, January 31, 2020
Summer school registration will begin in February. Students will be given registration directions from their counselor during their class registration week. All students will have a class registration week that will take place during the month of February or March.