EDIT MAIN
Volleyball
Welcome Future Scorpions!
I would like to welcome you to Hesperia High School. If you choose to play volleyball, I hope to make it one of the most memorable and competitive times of your life. It is our goal to build a strong program with three levels of competition; Varsity, JV, freshmen. Tryouts will begin June 24th at 2:00pm Practices through the summer are mandatory and in order to participate, each athlete must have the following:
Complete physical and Medical Release form. This may be picked up from the athletic office or downloaded from the school website.
HHS will be holding a Physical Clinic on, May 22nd by appointment only. The cost is $20. This is the best way to get the physical on file early!
Do not get a physical before May 22nd so your child's physical will not lapse before the end of the school year.
YOU MAY NOT TRYOUT WITHOUT THE COMPLETED PACKET SUBMITTED ON THE DAY OF TRYOUTS
We expect our student-athletes to make a commitment to excellence, to dedicate themselves to their sport program, to their coaches and to their teammates. Our goal is to help guide and teach you to set priorities and to learn time management skills so you can excel in the classroom and on the court. In exchange, we expect our student-athletes to be model students-athletes.
I eagerly await the arrival of the class of 2023. I hope all of you will become a part of the rich tradition of Hesperia High School. Best wishes for a great start and please do not hesitate to contact me with any questions you may have.
GO SCORPIONS!!!
Sincerely,
Amber Bareswill
Head Volleyball Coach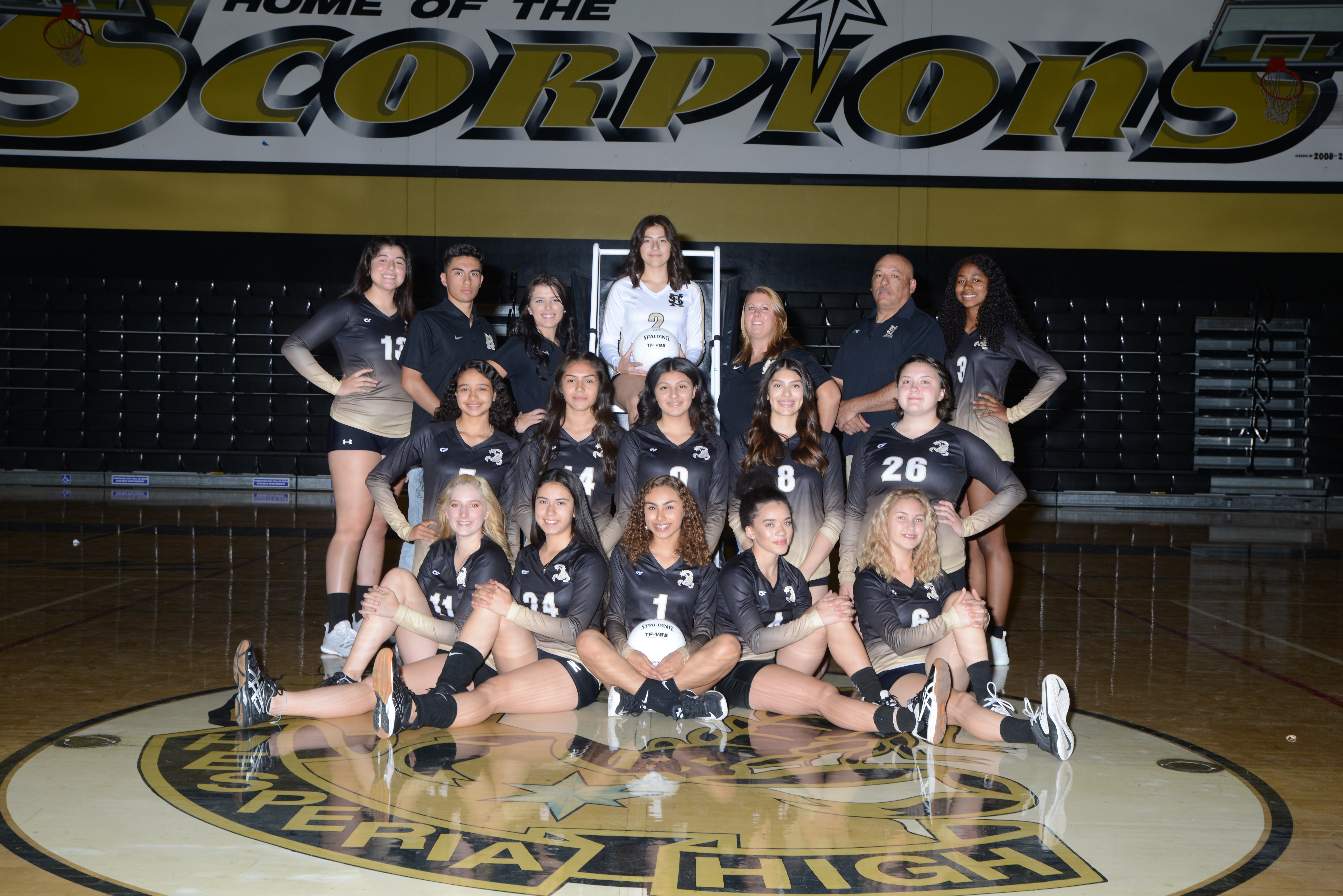 2019-2020 Scorpion Varsity Volleyball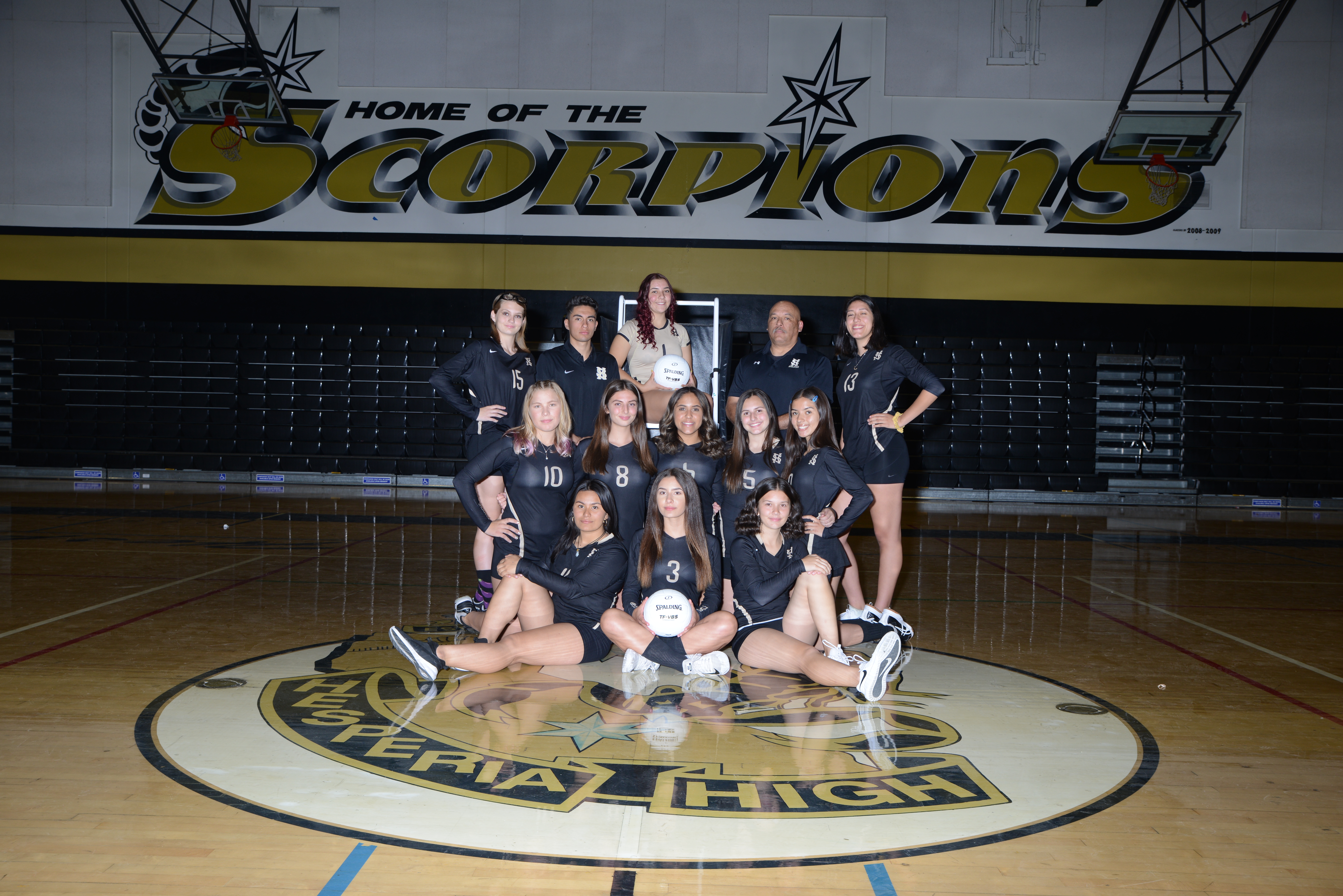 2019-2020 Scorpion Junior Varsity Volleyball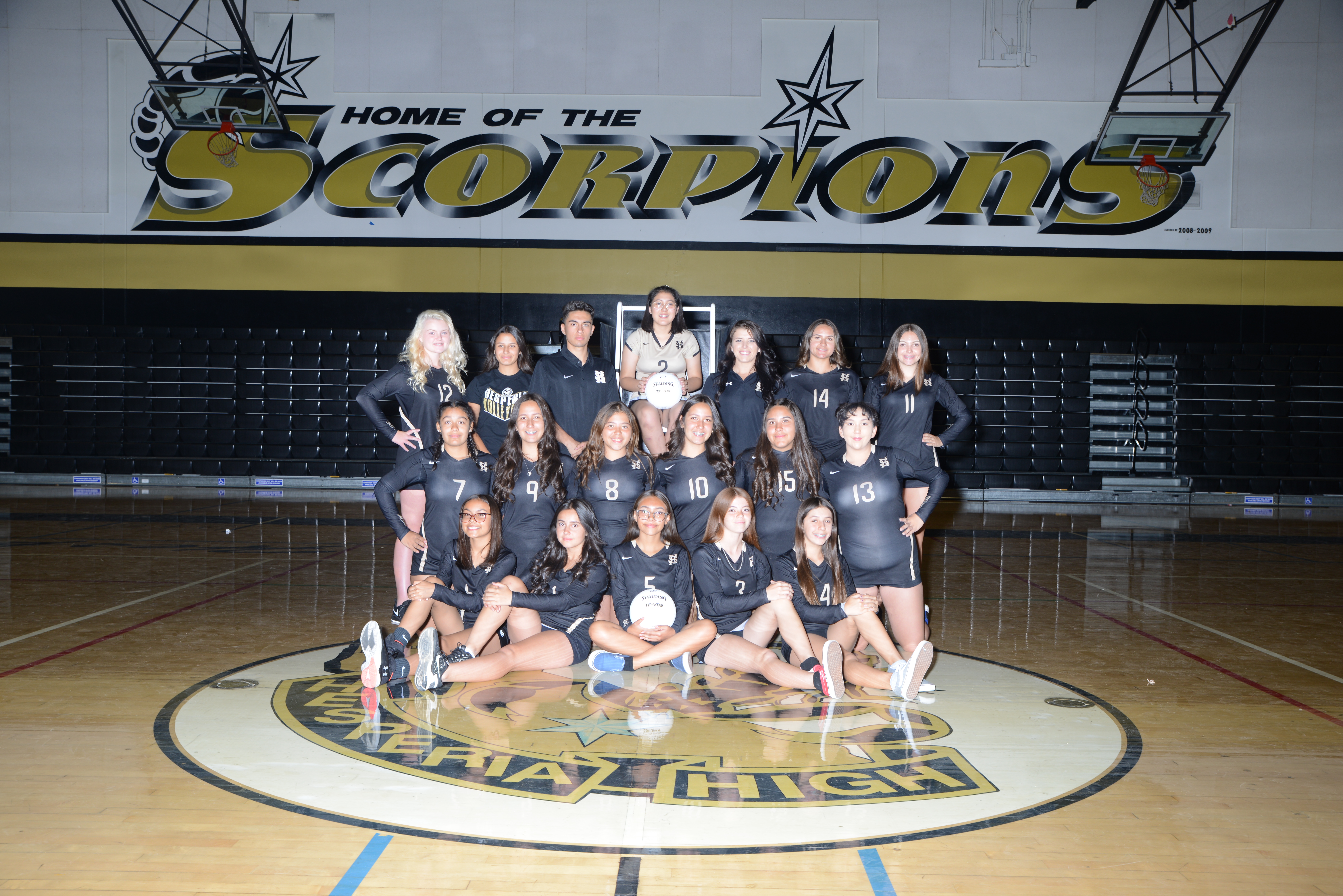 2019-2020 Scorpion Freshman Volleyball